Thursday, October 31, 2013
Wednesday, October 16, 2013
I feel like such a slacker, especially after Blogtember, and there is good reason for it!
A co-worker gave her notice and I was promoted to her position with a pay raise, since it's more responsibility and a bigger workload. This I all found out Friday, October 4th and was pretty much thrown right into training. I'm going from an administrative position to managerial - woo hoo!
My training is going pretty well, but she's been here and doing the job for 11 years - leaving me some pretty big shoes to fill. She recommended me for the position and I'm confident I won't let her down. The days have been flying by and by the time I get home I'm exhausted and the last thing I want to do after looking at a computer and numbers all day is sit in front of a computer at home. I promise once everything settles down I'll get back to regular postings.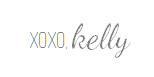 Thursday, October 3, 2013
Day 16 of
Blogtember
:
Review a book, place, or product.
A bit late; I started writing this last week.
I'd be severely remiss if I didn't share 2 Chicks with Chocolate with you! Danielle won two tickets to their first Beer & Chocolate pairing class and so graciously asked if I'd like to join her. I'm so glad I did! I only took two pictures of the craft beer; the chocolate did not last long.
image from Groupon
The 2 chicks are a daughter and mother team who make the most delicious chocolate EVER! The class was run by
Tara Nurin
,
a craft beer journalist, and Gary, a beer distributor, if I recall correctly. They were both very knowledgeable and their banter was comedic.
via demotix.com
Mental note to self: finish writing and don't wait because now the paper with the pairings is no longer in your purse and your memory is for shit!
We tried around 9 different craft beers - some were better than others. I'm fairly sure I will never like IPAs. There was a chocolate stout to start off. A pumpkin beer, framboise, and others.
We tried various different chocolates and caramels. All were delicious! Dark chips, some pecan caramel, cranberry. Even if you don't like beer you must pay the store a visit! They have locations in South River and Metuchen and are opening two more, one in Middletown and the fourth in I believe it was Somerset, or maybe Somerville. I was mostly happy about the one in Middletown even closer to me :)
The best pairing of the night I think was the
Chocolate Stout
from Rogue Ales with the Jumpin' Java chocolate - dark chocolate with ground coffee beans and espresso sea salt TO.DIE.FOR. I bought some and was gracious enough to share a bit with my co-workers.
They plan to change up the beers seasonally so you can go back many times and try something new. Use BeerForBabes discount code for 80% off future classes! Now go sign up!